Community House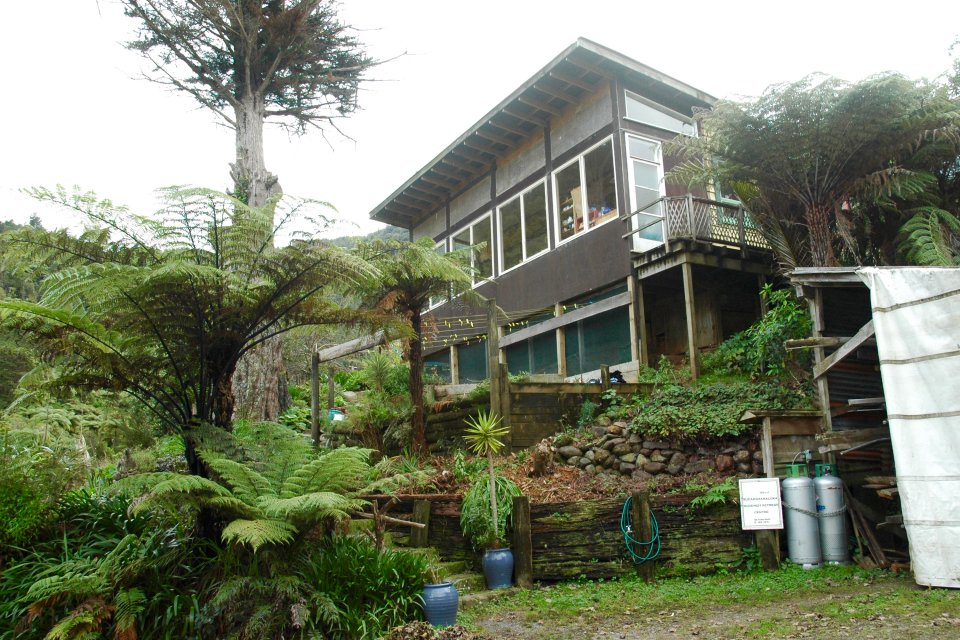 The Community House is open to visitors throughout the year and can be hired for retreats, workshops or day events. It is looked after by a residential Triratna Buddhist community, a diverse bunch of individual practitioners who divide their time between giving to Sudarshanaloka and earning money in the world. They are attempting to live consciously as a Buddhist spiritual community and at the core of this is 'Going for Refuge to the Three Jewels'.
Staying in the Community House alongside our residential Buddhist community may be another option we can offer rather than hiring out one of our solitary cabins. There are not usually more than one or two people staying as a visitor in the house at any one time, although we occasionally get inundated during the summer months.
Any visitor who comes to stay would be asked to observe the five precepts (practice acts of loving kindness, generosity, stillness, simplicity, contentment, truthful speech and mindfulness). You do not have to be Buddhist to come and stay, all you need is a desire to cultivate a more skilful relationship to life. So if you would like a taste of Triratna Buddhist community life or just need a break from the world but do not wish to be on your own, then drop us a line by email or phone.
We have a regular morning meditation program and will ask you to participate in the cooking and cleaning, but generally the rest of the time is yours. There is plenty to occupy generous hands here, although, if you are needing nothing to do, then there is plenty of that here, too.
Availability
Visitors can arrange to stay at the Community House only when there are no group retreats underway (see our EVENTS page for upcoming retreats, although not all our events are always listed). Unfortunately, particularly during the busy summer months this means that most weekends and sometimes whole months, are not available for house visits.
Although you can see for yourself the upcoming retreats, you'll need to contact us (email or phone) in advance to see if it is possible to stay in the Community House.
Rates
House Visitors: $35 per night (excludes food) + food contribution
House Hire: P.O.A (reasonable rates)
Amenities
we are 'off the grid' and run on solar power, gas and mountain water
mobile phone reception is poor, although the higher up the hill you go you might get a conversation. Texts can be sent and received. We have a landline.
2 toilets, 2 showers
large kitchen with 2 stoves, gas fridge, electric fridge
combined lounge and dining area, which has seated up to 40 (recommend comfortably 20)
7 bedrooms (3 singles, 3 dorms, 1 double) plus 2 caravans
small shrine room (seats up to 10 comfortably)
large workshop/ shrine space (seats up to 40 for meditation, yoga 20+)
two cleared camping sites
Special Arrangements and Woofing
We often get requests by folk wanting to WOOF or offer their skills and we try to accommodate if we can. Sudarshanaloka is primary built from volunteer labour. We can offer free lodging in exchange for 3 hours work per day, but would unfortunately need a contribution (NZ$20) towards food and utilities. We have no set rules and it is done on an individual basis, so if you are interested contact us via email or phone.
CAMPERS PLEASE NOTE: We DO NOT have campsite facilities for free-camping at Sudarshanaloka, however there are a small number of flat tent site areas for House Visitors who prefer to sleep in their tent. Due to health, fire and safety issues, cooking must be done at the Community House and please use the designated composting toilets on the property (many of which are near the house).