Support Us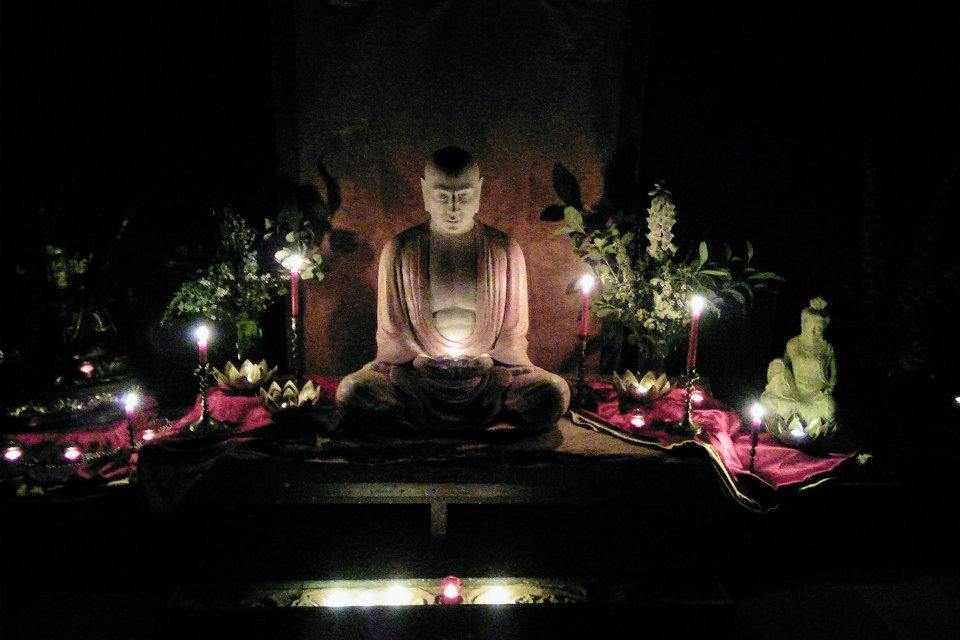 Sudarshanaloka (Land of Beautiful Vision) is the mythic heart of Buddhist practice for many people and a place of natural beauty, peace and solace for friends old and new. Situated on 80 hectares of regenerating bush at the heart of theTararu valley, we are continuing to develop an off-grid eco facility supporting a Triratna community, with facilities available to all who wish to go for refuge to the Three Jewels of Buddha, Dharma and Sangha.
Dana, or generosity, is an important practice for Buddhists, and our retreat centre relies on the generosity of individual donations to operate. Your support is greatly appreciated in helping to maintain and develop this valuable spiritual resource.
Apart from employing a part-time Retreat Centre host, we are largely run by volunteers. Although we charge for solitary and group retreats this doesn't cover all of our running costs. With the current wave of health and economic challenges we would especially welcome an increase in regular monthly donations (MSD's). These contribute greatly to the day-to day running of Sudarshanaloka and allow us to budget for ongoing costs.
Our bank details are:
Account name: Sudarshanaloka
Account number: 02-0400-0370318-000
Please use one of the following as the reference so we know where to direct your donation:
"Dana" for unrestricted donations
"MSD" for regular monthly donations
(email admin@sudarshanaloka.nz to arrange an annual receipt)
"FUD" if you would like to contribute to the Fire Up the Dharma campaign
Fire Up the Dharma campaign
Help us keep our friends warm through the wet bush winter with a wood boiler central heating system. The Sudarshanaloka house, with your generosity, can be a place of heart and warmth on retreat during the winter months.
Fire up the dharma with generosity and good will for the benefit of many people.
All donations to the centre are tax deductible. Our Charities Commission registration number is CC10449. Email us if you'd like a tax receipt at the end of the financial year (available for donations of over $5).
Volunteering
Sudarshanaloka is a large property and there are always tasks needing to be done including gardening, painting, cleaning and general maintenance etc. We also hold work retreats twice a year and these are listed on the events page.
If you have specific skills you'd like to contribute please contact us at admin@sudarshanaloka.nz so we can discuss this further
Accomodation for volunteers is limited and preference is given to friends, mitras and Order members in our tradition. We especially encourage young people in our Sangha to experience the benefits of volunteering at Sudarshanaloka. Please contact us to discuss any options that may be currently available.
Offerings
We do require specific items from time to time and we try to keep the list below as up to date as possible.
We are currently looking at replacing worn items of furniture for good quality second hand or new items. We would love to hear from you if you are able to donate the following items:
Small bedside cabinets
Bedside tables
Comfortable medium sized armchairs
Small bookshelf units
We also need:
Puja books (old versions okay)
It would be very helpful if you could send images of any furniture items to us at admin@sudarshanaloka.nz so that we can confirm that they are suitable.
Visit Sudarshanaloka
You are very welcome to come and visit us and it is best to contact us first at admin@sudarshanaloka.nz, or by calling 027 417 1854 to arrange.
Please check the events page to see if there is a retreat or event you would like to attend. Or simply feel free to come and visit the stupa, as long as Sudarshanaloka is not closed for retreat. Check here or contact us before you come.