Parinirvana Day and the 22nd Anniversary of the Stupa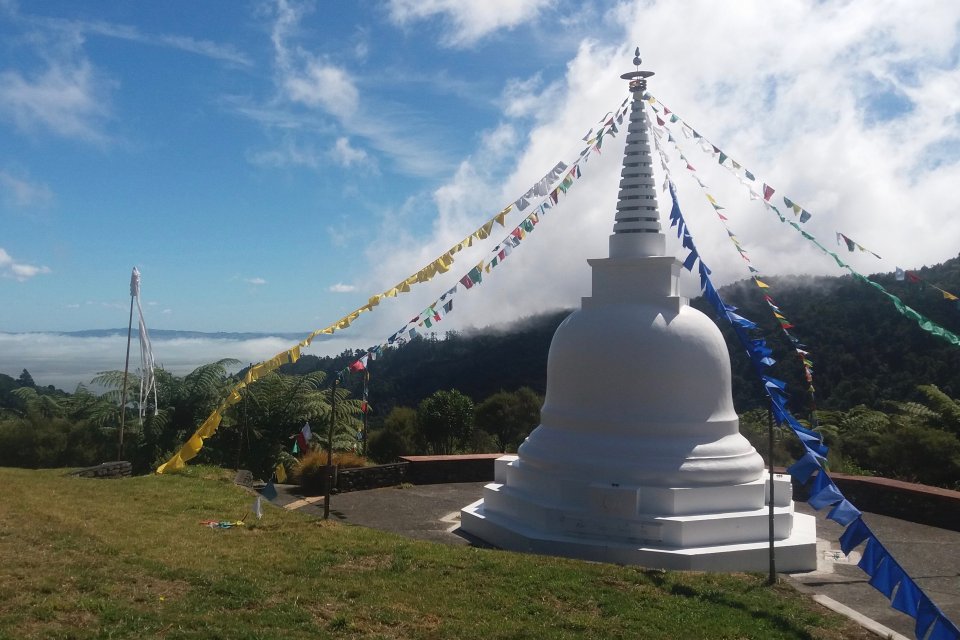 "Now the Blessed One spoke to the Venerable Ananda, saying: "It may be, Ananda, that to some among you the thought will come: 'Ended is the word of the Master; we have a Master no longer.' But it should not, Ananda, be so considered. For that which I have proclaimed and made known as the Dhamma and the Discipline, that shall be your Master when I am gone."
Parinirvana Day, widely commemorated in the Buddhist world on the 15th of February, marks the passing away of the Buddha. We celebrate it at Sudarshanaloka with our annual Stupa weekend, particularly remembering this day back in 1997 when Bhante Sangharakshita consecrated the stupa by interring relics of Dhardo Rimpoche. At this time we also remember those who have passed, and the inevitability of change in our lives.
Members of the Triratna Buddhist Order are invited to arrive around 3:30pm on Saturday for an Order metta practise.
The whole Sangha and visitors are invited to join us from 5:30pm on Saturday.
Activities on Sunday will begin at the stupa at 10am and continue through the morning at the upper retreat centre building
Please join us. You can let us know if you are coming by booking through our website, or emailing admin@sudarshananoka.nz .
This event is by koha/dana for food and accommodation, and you are invited to bring a contribution to a vegetarian lunch on Sunday.
Saturday 16th February
(Order members are invited to arrive around 3:30pm)
5:30pm arrival
6pm dinner
7.45pm evening puja dedicated to Bhante Sangharakshita and Dhardo Rimpoche
Sunday 17th February
9am Arrive for refreshments before making your way up to the stupa to start at 10am
10am. Talks and devotional practice around the stupa (or in the shrine room depending on the weather)
Return to the house for light lunch at 12.30pm
Details
Start: 16 Feb 2019 at 3:30pm
Finish: 17 Feb 2019 at 2:00pm
Cost: By donation
Led by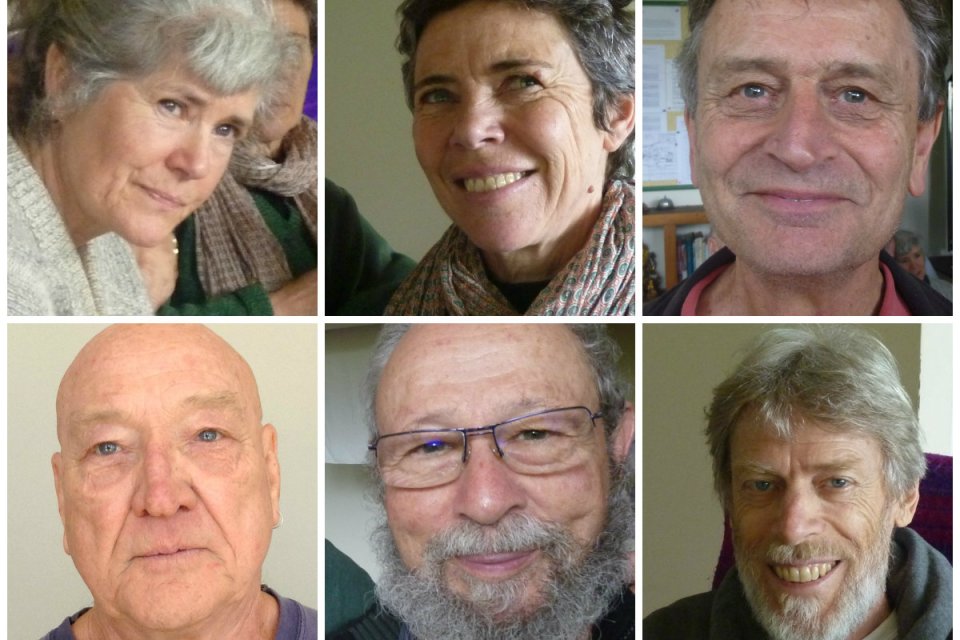 Triratna Order Members are members of our spiritual community who have made a commitment, known traditionally as Going for Refuge, to keeping the…