Fire up the Dharma fundraising appeal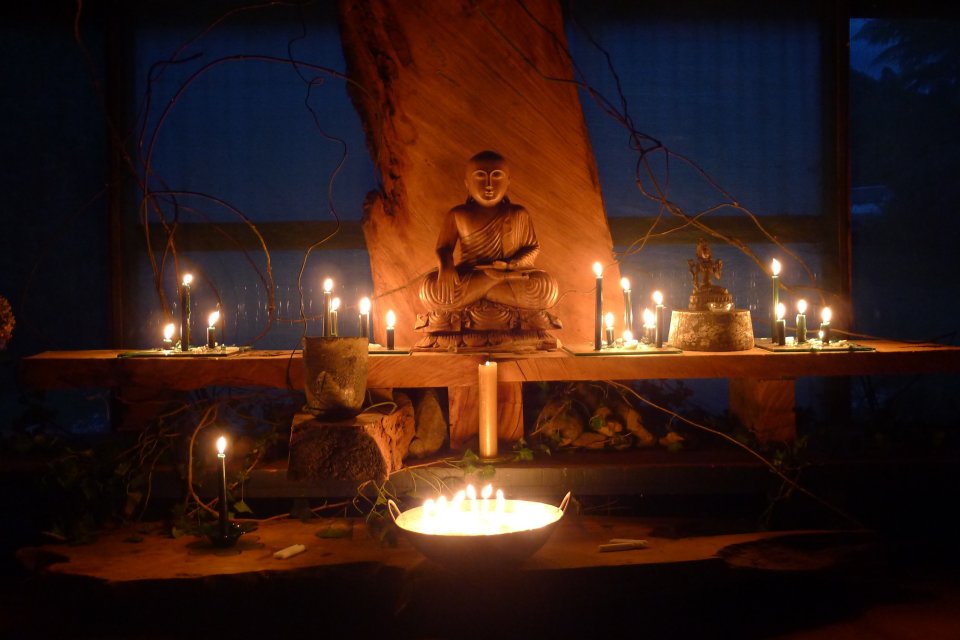 Donate to our Fire up the Dharma appeal and help us install central heating in the reteat house.

At Sudarshanaloka Retreat Centre our busy retreat season is spring to autumn when the weather is warmer. Retreats in the winter, in our unheated house, are more challenging and mainly for the hardy. By installing a heating system we will be able to run retreats all year round, with cosy study spaces, warm dry bedrooms, and oodles of hot water.
When we ask our supporters and retreatants what we should improve about Sudarshanaloka this is the number one suggestion. Help us meet our fundraising goal so that we can be even more effective at helping people explore and deepen their Dharma practice - all year round.
This fundraising campaign is being launched with a 5-day online retreat for Triratna Order members and mitras, led by much-loved meditation teacher Kamalashila. Anapanasati to Awakening starts on Thursday 8 April.