Bush Safety: suggestions for safe bush walking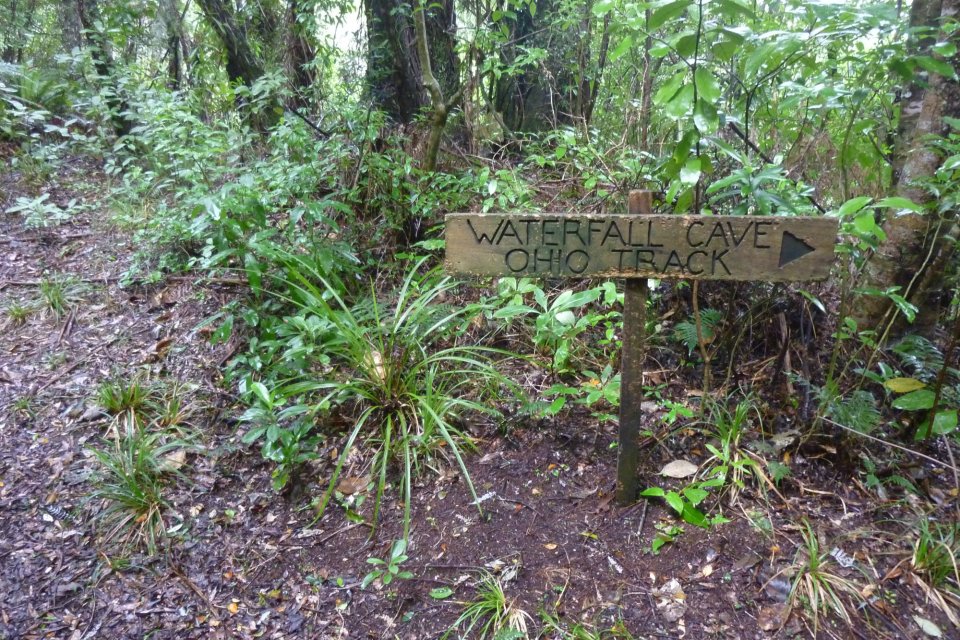 Every year people get injured or lose their way in the New Zealand bush. This has never happened at Sudarshanaloka, and we'd like to keep it that way. There are simple precautions you can take to be safe while enjoying nature there.
When you go bush walking during a solitary, you are already by yourself. So going with a friend is not an option. Most of our tracks are easy to moderate in difficulty, and take two to three hours. A few are less well-marked and more difficult, and should be avoided unless you are very experienced in the bush. (e.g avoid Buddhadasa's Quest which in many places is only a foot-route, rather than a properly marked track, and has frequent slips, and steep potentially muddy slopes without good hand holds or footing).
Health and Safety Precautions:
First, always leave a note in your food drop box saying what track(s) you are intending to do, the date and time you left, and when you hope to return. This way, at least we'll know where to start looking for you if something goes wrong. When we come to collect you at the end of your solitary or to pick up your shopping list, we'll find the note and can respond if needed. Also, remember to collect the note from your box after your return from your hike. Do not change your mind and go on a different track than in your note.
Second, plan your trip such that you arrive back at your cabin before the sun starts to go down. Remember that in the New Zealand bush, it can be much darker than it would be in the open. Always take our track map, a whistle, and flashlight with you. There should be a track map and whistle in your hut.
Please stay on our designated tracks, they are well marked and you just need to look around for the next marker (a plastic triangle, or coloured ribbon) when in doubt. Sometimes trees fall down and the markers are covered or lost. Each year we walk all the tracks to check and remark them where necessary. Tough to keep up with impermanence. There are a few old, abandoned mines off the tracks; they are not safe and you should stay away from them. 
Third, be prepared. Here is a list of some basic things you should always take with you when you hike in the New Zealand bush:
track map, torch and watch
extra layers of clothing, warm hat
rain gear
extra food (high energy such as chocolate, muesli bars)
Extra water
first aid kit, any regular medications
If you have a personal locator beacon and/or compass, take them, and know how to use them.
A mobile phone may be helpful, but there is only reception in a few places.
Fourth, please don't take unnecessary risks. Look where you are placing your feet, beware of slips, and never trust a punga for reliable support nor assume that something that appears firm is firm. If you want to listen to the sounds of the bush or stare lovingly at a beautiful old tree, take the time to stop.