Amida upgrade is complete!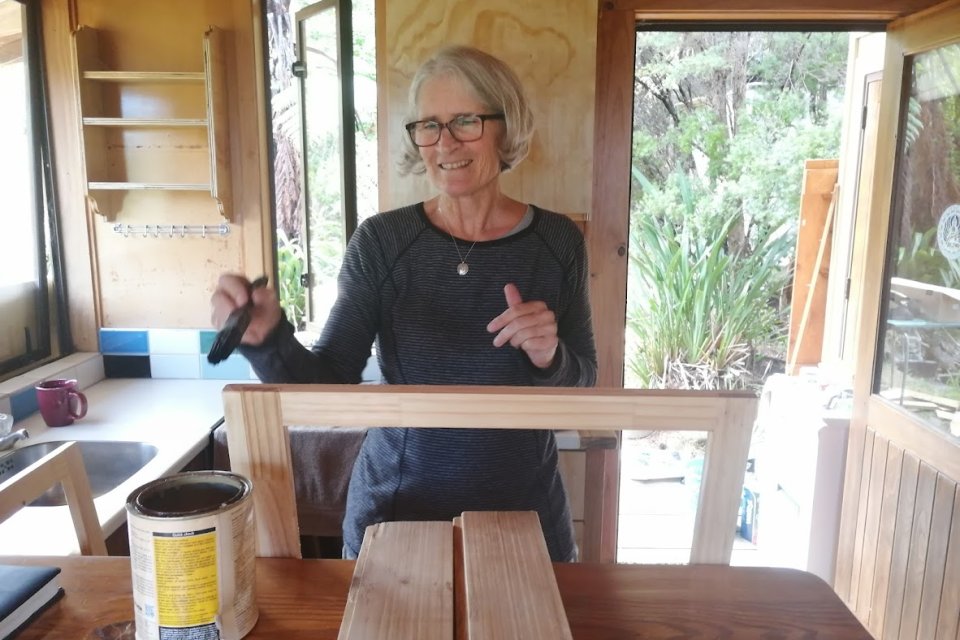 I'm sitting at my desk in Amida at Sudarshanaloka with a wonderful view out over the bush clad valley to the Firth of Thames beyond. Last night as I was sitting in the same spot enjoying the rich glowing light of yet another magnificient sunset I saw the dark shadowy form of a ruru (morepork) fly in to land on a lance wood not far from the front deck - it was pure magic.
Since I moved in last weekend I've said more than once that it feels like I'm living in paradise. Actually I've been saying that ever since I arrived at Sudarshanaloka in October last year to live. I also intermittently use the word 'heaven' to describe my surroundings and the feeling has ramped up in the last week as I've been unpacking and settling in to my new abode. It's just so stunningly beautiful here.
There are so many people who have made this upgrade possible, including all the generous donors from the Auckland Buddhist Centre who answered the call to contribute to this project as a parting gift for me last year. We also couldn't have done it without Guhyavajra's project management and building skills as well as sangha and friends, including Fraser, Colin, Ben, Will and Dhiraprabha who so willingly volunteered their time for building, labouring, electrical and all other work involved.
Amida has had a comprehensive refurbishment so that it is suitable for living in longer term for an onsite team member. There is a new solar power system as well as satellite internet so that it is now possible to work from here. The kitchen has been upgraded, more storage capacity has been added, the deck has been extended and it now has refrigeration and a new gas stove/oven.
There are so many generous people who have donated to numerous projects at Sudarshanaloka over the past few years including for the Abhaya solitary cabin upgrade a year or so ago and for purchasing our trusty Holden 4WD Ute.
On behalf of the management team we are immensely grateful to you all and look forward to continuing to provide the best conditions and support we can for both group and solitary retreats here in 'The land of beautiful vision'.