Giant Kauri near Sudarshanaloka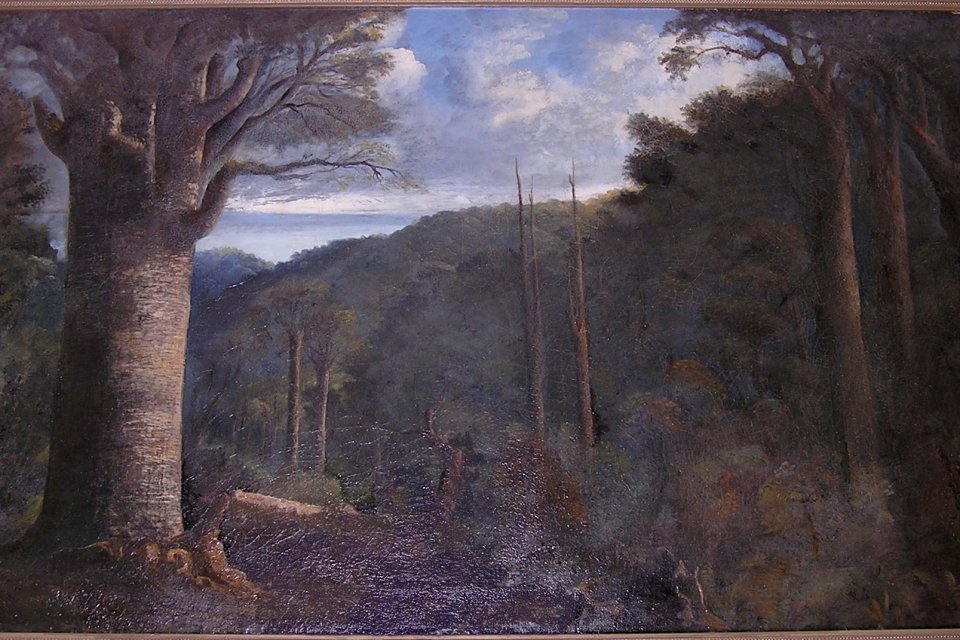 One of the largest known Kauri trees in Aotearoa was located along the ridge feeding water into the Tararu river. It was considered a local treasure, was actively protected by the local community and people from Thames would visit regularly for picnics in the early years. Unfortunately, the surrounding swamps caught fire in 1898 and it was destroyed in this fire. A fuller historical record can be found on The Treasury website The Giant Kauri Tree. They say you can visit the 4.5 metre stump along the Waiotahi trail leading from Thames to the Crosbies DOC Hut. A topographical map can be found at the end of the online article. Hope you do visit it someday to pay respects.
The Treasury is an online and physical (The Hauraki-Coromandel Research Center & Archive, Queen Street, Thames) archive and family research centre. It showcases the rich and diverse social and cultural history of the Hauraki region by collecting the records of our places and our people.