Moksavira arrives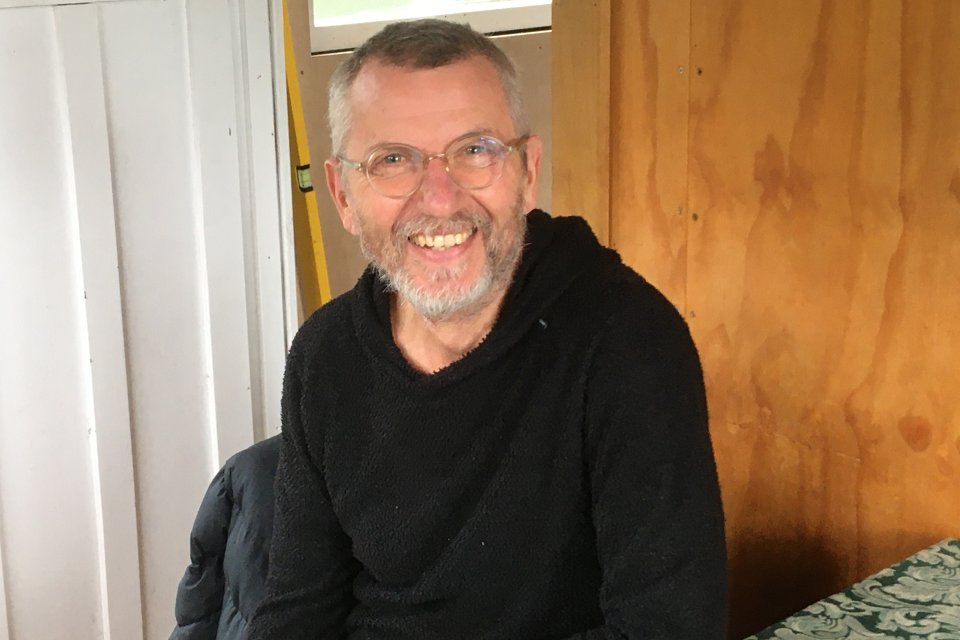 We're in the midst of winter at Sudarshanaloka and after a wild stormy night veils of mist are drifting through the valley, trees are glistening and river song pervades the air.
All the solitary cabins are full, the fires have been burning, and the work on winter proofing the community cabins is almost complete. All in good time as Mokasavira arrived yesterday to join the resident team for six months at least. He is currently staying in Chetul but will be living in the community cabins by the end of July along with our part-time resident Dhiraprabha and future volunteers.
Mokasavira, whose name means 'Fearless Liberator', was ordained in 2019 at Guhyaloka in Spain. Previously from Auckland he has been wandering for the last 18 months or so through New Zealand, camping and hiking in remote places before stopping in Christchurch to work for some time along the way. He has a great love for meditation and the Dharma and we're looking forward to all he has to offer our community. For now he is slowly landing and is looking forward to being around Sangha after his time away.
So, now we are a resident team of four Triratna Order members (Dhiraprabha, Guhyavajra, Karunajoti & Moksavira) collectively working and practicing together for the benefit of Sudarshanaloka and all beings.
Welcome Moksavira!
---