Spring Retreats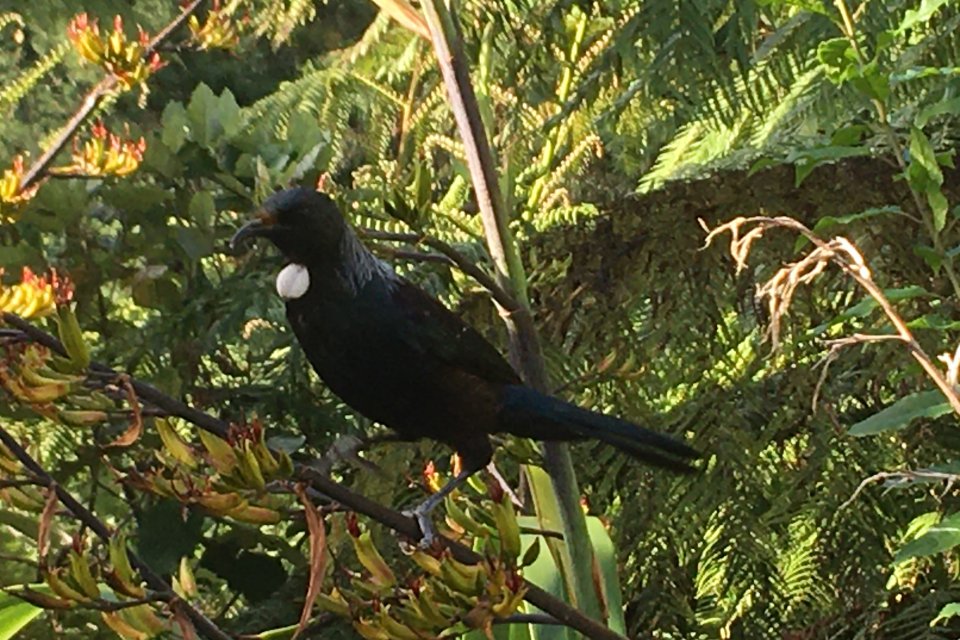 The promise of Spring is apparent at Sudarshanaloka. Trees are budding, jonquil bulbs are blooming and the tuis are bursting with song.
Our retreat season is about to begin with three wonderful offerings in September. Three opportunities to immerse yourself with others in an exploration of meditation and the Dharma amidst the elemental nature of this land of beautiful vision.
Awakening the Unlimited Heart
The four brahma viharas
3-10 September
This annual retreat will explore the Buddha's teaching on the cultivation of positive emotion and emotional awareness as taught within the Triratna Buddhist community. In order to benefit fully, it is essential that everyone attending has an established experience of metta and metta bhavana meditation. Bookings are limited and open to all mitras and Order members.
Led by Ratnavyuha, Akasamati and Elizabeth.
Entering into simplicity
A retreat for newcomers
16-19 September
Step into the elemental beauty of Sudarshanaloka Retreat Centre in the Coromandel hills, and a simple programme of meditation, ritual and good company. The programme is suitable for newcomers with some experience, as well as those who are completely unfamiliar with our practices. Those who have attended previously are very welcome to return as although the programme may have similarities, each retreat is as unique as those who attend.
Led by Karunajoti and Moksavira.
Searching for the elephant's tracks
A 10 day retreat, with the option to stay for 14 days.
10 days: 7pm Friday 23 Sept - 11am Sunday 2 Oct
14 days: 7pm Friday 23 Sept - 11am Thursday 6 Oct
An intensive meditation retreat looking further into the nature of mind.
'To desire something other than just this immediate present awareness, is just like having an elephant at home, but searching for its tracks elsewhere'.
(Self-liberation through seeing with naked awareness, Guru Padmasambhava; trans. John Myrdhin Reynolds.)
40 minute meditation periods will be interspersed with leg stretches; daily sessions of walking meditation and semi-supine (back care). We will build up to an extended period of silence.
Led by Moksavajra and Khemayogini.
Visit our Events page for more information.
---