Stupa day anniversary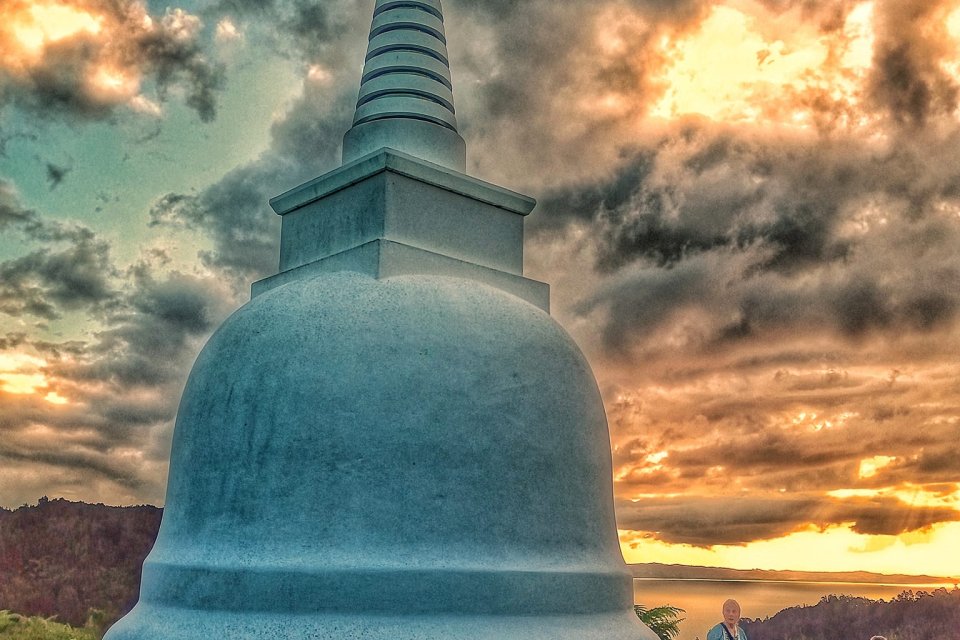 Join us to reflect on impermanence, the mystery of death and the Buddha's Parinirvana
Saturday 11 & Sunday 12 February
at Sudarshanaloka Retreat Centre
We invite you to our annual celebration of the Sudarshanaloka stupa.
We'll start with a shared meal on Saturday evening followed by a special puja with the theme of impermanence. If you would like to place an image on the shrine of a friend or loved one who has died recently, please bring one along.
On Sunday morning we will make our way to the upper retreat centre for meditation and a programme at the Stupa.
Please book here by Thursday 9th if you are coming for dinner on Saturday and/or would like to stay the night. Accommodation is limited so booking is essential.
We invite a contribution of $10 per meal (Saturday evening, Sunday breakfast) and koha/dana for accommodation.
Saturday 11th February
2pm Order practice in lower shrine room (Order members only)
6pm Dinner (arrive from 4pm to enjoy the river and land)
7.30pm Puja
Sunday 12th February
7am Meditation in lower shrine room
8.15am Breakfast at house
10am Gather at top retreat centre for mediation and ritual
12pm Refreshments at top retreat centre
Please bring vegetarian snacks and finger food to share
You are welcome to come for all or part of the event