Opportunities for nature immersion at Sudarshanaloka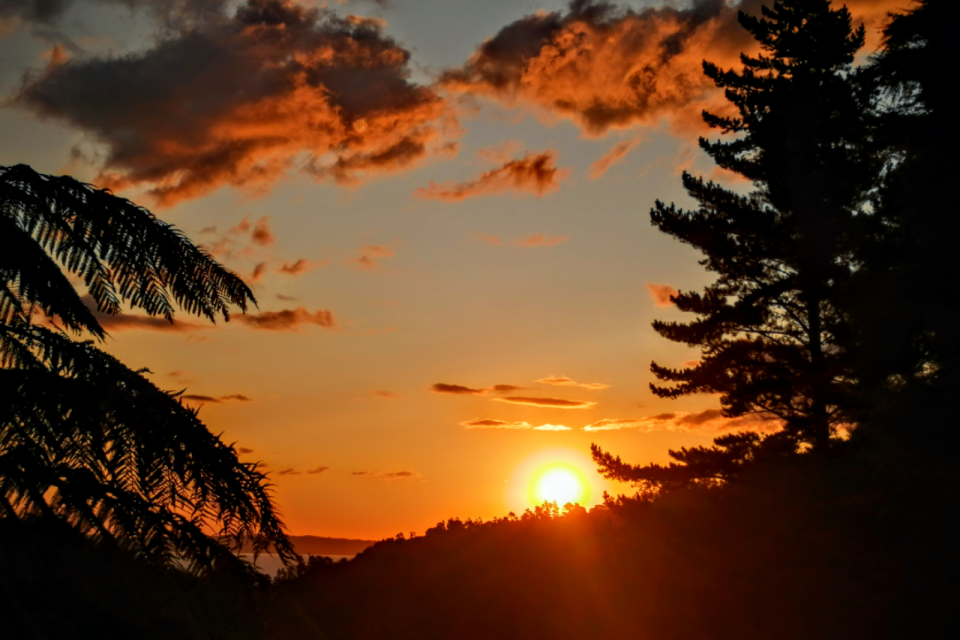 Here at Sudarshanaloka their are numerous opportunities to immerse yourself in the beauty of nature. Whether it be on a group or solitary retreat, or simply staying as a guest in the house, there are a variety of ways to enjoy the elemental nature of this land of beautiful vision.
There are places to wander, reflect and rest including emerald green corridors and groves, stoney bottom streams, cascading waterfalls and deep forest pools. You can meditate beneath sacred puriri and mature mother trees. You can connect with life unfolding along winding trails through taraire, pukatea and nikau. You can admire the awe inspiring northern rata with their trailing rope like roots and savour the rust red flowers of rewa rewa, the yellow flowering kowhai and harakeke. You can practice stillness, simplicity and contentment in the presence of tuis, bellbirds, kereru and piwakawaka as they frolic, dance and dive. You can drift to sleep to the night calls of ruru echoing across the valley.
Here are just a few precious opportunities to immerse yourself in nature at Sudarshanaloka:
Walking the mandala retreat - 20-26 November
Living Nature retreat - 8-12 December
Solitary retreat in Chetul hut
As a house guest inbetween retreats - contact us for more information
Most of our walking tracks are easy going to moderate in nature and take from two to three hours to complete. We have maps available and encourage people to be well prepared by following basic bush safety suggestions.
---